i95Dev Email A Cart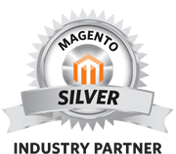 Now let your friends know about your shopping. Email your Shopping Cart !
Would you like to share your products that you purchased with your friends ? Then use this extenstion to email your Shopping Cart
Magento Email a Cart Extension enables you to send a complete Shopping Cart details using an email to any of your friends & family that you would like to share with. Every product that is added to the shopping cart can also be sent using email. This is an unique way to save your shopping cart details.
By default a Customer can save only one wish list in Magento, but this extension enables customers to save Multiple Shopping Carts/Wish Lists and sent to your emails to share with others or for future reference. Customers can auto save their shopping carts sending to your emails and reorder the same shopping cart items as and when you needed with just a click.
Product Highlights
Share your favorite shopping cart details via an e-mail
Share individual products of your cart with your friends
Lets you to save Multiple Wishlist of
Send your Shopping cart to multiple emails
Auto Save your Shopping Cart for your quick reference
Also Includes
 Free extension updates for 6 months
Installation / User Manual
Installation and user manual document included.
Contact Us
Phone : +1 301.859.3923
Email : info@i95dev.com
Visit Store at : https://store.i95dev.com
Extension Link
:
https://store.i95dev.com/i95dev-email-a-cart.html