Solution Partner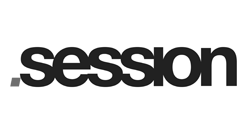 United Kingdom (Headquarters)
Languages Spoken:
English, Spanish, French, Italian, Swedish, Polish, Hebrew, Portuguese, Finnish, Hungarian
Working closely with global retailers and emerging brands, Session delivers creative, complex enterprise ecommerce sites on the Magento Enterprise platform.

Award winning sites that look fantastic and work brilliantly.

With a UK based operation of over 90 – including highly skilled software engineers and an industry-recognised creative team – Session has the knowledge, expertise and track record to deliver and support effectively.

We've worked with Magento since 2009, with a prestigious and growing client list from fashion retail, music/entertainment to sport/leisure and B2B logistics.

Our track record of engaging creative, successful delivery and dedicated 24/7/365 support sets us apart.
x6