Shopping Assistant
Help your customers to quickly find the right product with the smart Shopping Assistant extension! Customers don't always have a clear understanding of what they would like to buy. When the product is too complicated, or when the choice is insufficient or too big, customers may spend all the time they had for shopping without actually making up their minds and making the purchase.
Extension homepage:http://www.aitoc.com/en/magentomods_shopping_assistant.html

Shopping Assistant is a smart way to guide your customers through the shopping process. It can be set up to provide a set of questions to customers and provide them with the best choice options based on their answers.
Shopping Assistant is quite flexible: it allows customers to skip questions and doesn't require the full completion of the questionnaire to provide relevant product choices. This extension makes sure the customer finds the right product. It significantly speeds up the search process and makes it more fun.
List of features:
Admin can create Question Sets for one or several product categories;
Question Sets can consist of an unlimited number of questions with answers options;
Each answer option can be bound to a certain product;
Admin can either bind products to an answer option one by one or specify an attribute which will be used to filter products;
Automatically filters the product list based on customer's answers and displays only the relevant products;
Admin can configure dependencies between answers and following questions. Thus customers will be asked questions which are based on their previous answers;
Adds "Shopping Assistant" bar on the front-end;
Enables Admin to provide the text info about how to use the Assistant;
Allows for different values of Text Fields for different store-views;
Customer can skip questions, return to previous question to correct an answer, reset all the answers to start from scratch or fold the Shopping Assistant bar at any time and use the product list that was constructed based on the received answers;
Comes with a User Manual;
The Extension's functionality code is 100% Open Source.
Benefits of using Shopping Assistant:
When Shopping Assistant is especially useful:
When you sell presents: Shopping for others is tough, especially when they belong to other social and/or age group. But smart Shopping Assistant can give a good advice, for example, to grandparents who are shopping for their grandkids, or vice versa.
When you sell products that require high level of product-specific knowledge to make the decision: When it comes to hi-tech products with multiple characteristics it's hard for an average buyer to take into account all the aspects that are important to decision making. Guide your customers through the shopping process by asking how they intend to use the device to determine what product fits their needs best.
When you offer a wide range of goods: if a customer wanders into your store that offers lots and lots of various merchandise, there's a big chance the customer will browse a little and leave without making a purchase. Shopping Assistant is very helpful in engaging customers into being more specific about their needs, and it might offer the customers something they didn't know they needed.
When you want to be more pro-active no matter of what you sell: Engage into interaction with your customers, create the "presence". In other words, show that you care about your customers' shopping experience.
Extension homepage:http://www.aitoc.com/en/magentomods_shopping_assistant.html

Live Demo: Front-end: http://shopping-assistant.demo.aitoc.com/
Please take a look at Computers category for a demo in front-end
Back-end: http://shopping-assistant.demo.aitoc.com/admin
admin/a111111
Please note that the extension is already enabled, there's no need to Manage Aitoc Modules in the back-end of the demo.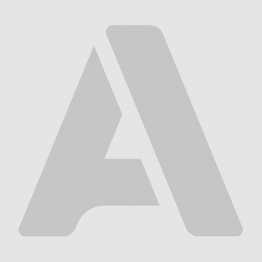 Why choose AITOC modules and support services.
MODULES:
Solutions to optimize your store's speed, navigation, checkout, user experience, admin routine, marketing efforts;
No encryption;
30-days moneyback;
3-9 months updates;
Regular updates and bugfixes;
Timely compatibility releases.
DISCOUNTS:
Bulk and return-buyer discounts are available.
SUPPORT:
Free email support for life. We'll answer any Magento-related questions. As long as it doesn't require us to work on your host - it's free;
30 minutes of enhanced Support (which involves us working on your host) included with each module purchase;
A team of highly qualified professionals;
We do custom development!
Here is what our clients say about Aitoc support.
-------