Server Load Monitor
It's quite frustrating to have your server overloaded or crashed when trade is brisk and sales are booming. Neither is it a good thing to happen to a fledging e-commerce company still busy building up credibility with customers. Crash prevention is a serious issue and a valid goal. And even if your server is powerful enough and properly customized it is still useful to keep an eye on it,
monitor your Magento store traffic load page by page
.
Server Load Monitor
is just the right extension to serve all the above mentioned purposes. It will provide you with a comprehensive overview of load-related processes essential for trouble-free performance of your Magento server. Apart from providing Admin with the necessary statistics, Server Load Monitor
sends alerts about critical load peaks.
Server Load Monitor features:
Allows for monitoring the following: CMS, Checkout, Catalog, Catalog Search and other pages;
Divides server performance into four intuitive color-coded zones;
Allows for tracking Average and Max page load and load time for a selected time period;
Displays load statistics in the form of easy and intuitive diagrams in the back-end;
Displays color-coded live server load info in the Admin panel;
Alerts Admin about critical load peaks via mail and/or pop-up messages;
Admin can specify the conditions upon which to get alert notifications to avoid clutter in the mailbox;
Provides statistics for every minute;
Allows for comparing stats for different time periods;
Load statistics are stored in a database;
Compresses data automatically to avoid overloading the database. Default compression settings are optimized and recommended, but Admin is enabled to choose preferred compression settings as well as compress the data manually;
Admin can enable/disable sending data to AITOC's Server Calculator;
Comes with a User Manual;
The extension's functionality code is 100% Open Source.
CE-compatible version: http://www.aitoc.com/en/server_load_monitor_paid.html
EE-compatible version: http://www.aitoc.com/en/server_load_monitor_paid_ee.html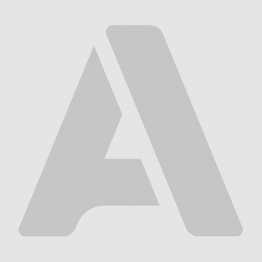 Why choose AITOC modules and support services.
MODULES:
Solutions to optimize your store's speed, navigation, checkout, user experience, admin routine, marketing efforts;
No encryption;
30-days moneyback;
3-9 months updates;
Regular updates and bugfixes;
Timely compatibility releases.
DISCOUNTS:
Bulk and return-buyer discounts are available.
SUPPORT:
Free email support for life. We'll answer any Magento-related questions. As long as it doesn't require us to work on your host - it's free;
30 minutes of enhanced Support (which involves us working on your host) included with each module purchase;
A team of highly qualified professionals;
We do custom development!
Here is what our clients say about Aitoc support.
-------