Sale Alerts & Discount Notifications
Your customers overlook your great discounts and sales? No more! Create sale alerts for your customers for all the products they are interested in.
Sale Alerts module if for your customers to select the products they want and receive emails when there are discounts or the products.
Selected products will be organized in a new list in customers' accounts. Or they can track the sales in account directly or wait for emails.
As soon as there is a price reduction, your customers will receive email notifications with the selected products, old and new prices and the size of the discount.
Customers want even more sales? They can reset the price for discounted products and start tracking from the discounted price anew.
Now your sales will never be ignored!
This video shows how the Sales Alerts extension works: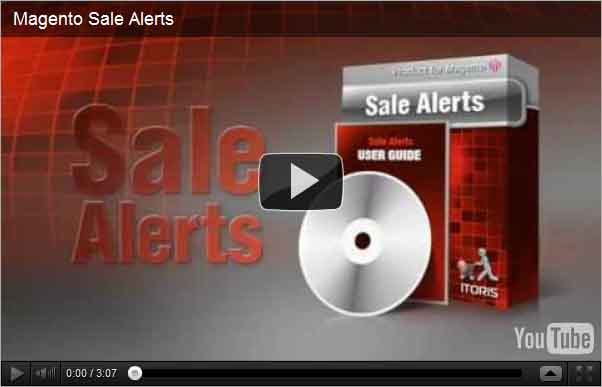 Features
» Sale Alerts for selected products
» Email notifications when there are discounts
» Sale Alerts list in customers' accounts
» Price reset to start tracking discounted products anew
Useful Links
Extension Page:
Sale Alerts
Documentation:
Sale Alerts User Guide