Product Units and Quantities
Customize the way your customers deal with product quantities and units. Introduce measuring units that match the type of product(s) you sell, define the possible batches the product can be sold in, and make it easy for your customers to order more with new convenient dropdowns, buttons or sliders.


List of features:
• Allows for indicating measuring units for a product and sell it per this unit, i.e. $10/kg or $12/box;
• Displays approximate quantity of product units in stock in words or numbers, by Admin's choice. This can be used to urge customers to place the order before the product is sold out;
• Enables Admin to define quantity values that would be available for customers to choose from;
• Allows for performing the following modifications to the
Quantity Field
:
o Substituting it with Dropdown Select;
o Placing + and – buttons by the Quantity field;
o Placing < > arrow buttons by the Quantity field;
o Placing a + - slider by the Quantity field;

• Works on the product page, products list page and on the wishlist page;
• Enables Admin to apply the settings to all the products, or to individual products only;
• Works with simple, configurable, grouped and virtual products;
• Comes with a User Manual;
• The extension's functionality is 100% Open Source.
Extension Homepage:
http://www.aitoc.com/en/magentomods_units_and_quantities.html
Live Demo:
Front-end: product-units-and-quantities.demo.aitoc.com
Please go to Product Units and Quantities category (see the link in the menu) to see the extension in action on the front end.
To configure it differently, please use the back-end demo:
Back-end: http://product-units-and-quantities.demo.aitoc.com/index.php/admin
Login: admin Password: a111111
Please note that the extension is already enabled, there's no need to Manage Aitoc Modules in the back-end of the demo.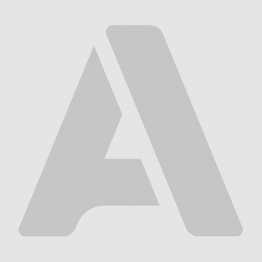 Why choose AITOC modules and support services.
MODULES:
Solutions to optimize your store's speed, navigation, checkout, user experience, admin routine, marketing efforts;
No encryption;
30-days moneyback;
3-9 months updates;
Regular updates and bugfixes;
Timely compatibility releases.
DISCOUNTS:
Bulk and accrual discounts, and inbuilt discounts on support time.
SUPPORT:
At least 30 minutes of support time for ANY Magento problem with each module;
Available team of qualified professionals;
Prepaid support time to save time on negotiating the price and making transactions in case of emergency;
Fixed rates on all task groups to help plan your spending in advance;
Free email support that doesn't require our team working on your host;
One-Week Warranty on support;
Priority support for urgent tasks.
Read more about our support offer.
-------