Loyalty Program
Benefits of implementing a loyalty program are many: from enhancing your sales to keeping your customers satisfied. Standard options in Shopping Cart Price Rules in Magento don't provide much flexibility in setting up rules for a Loyalty Program that would be attractive to your customers.
This extension adds new set of Customer-related conditions to Shopping Cart Price Rules, introduced a new Action for Shopping Cart Price Rules that allows for applying a Surcharge, and enables customers to track their eligibility for certain discounts.

The extension enables you to:
* Provide discounts based on the total spending for a certain period of time, with the period being calculated from the date of a specific purchase: Customers will choose you over competition in order to be eligible for a higher accrual discount;
* Provide discounts based on customers' membership duration: This will help strengthen an emotional bond with your customer and create a valuable offer at the same time;
* Provide discounts based on purchase volume: Your customers will be motivated to place larger orders;
* Apply surcharges – either percentage or fixed amount – based on different criteria;
* Add new page in logged-in Customer's account where Admin can publish information about discounts and coupons available to the Customer based on a set of criteria.

The extension comes with a User Manual. The extension's functionality code is 100% Open Source.

Please note that Loyalty Program is fully compatible with AITOC's Individual Promotions extension. When combined, these two extensions can add yet more flexibility in setting up Shopping Cart Price Rules. To get a better understanding of how these extensions work, please take a look at this short video tutorial that shows the making of the discount rules of AITOC store.
CE-compatible version: http://www.aitoc.com/en/magentomods_loyalty_program.html
EE-compatible version: http://www.aitoc.com/en/magentomods_loyalty_program_ee.html
Live Demo:
Front-end: http://loyalty-program.demo.aitoc.com/
Back-end: http://loyalty-program.demo.aitoc.com/admin
admin/a111111
Please note that the extension is already enabled, there's no need to Manage Aitoc Modules in the back-end of the demo.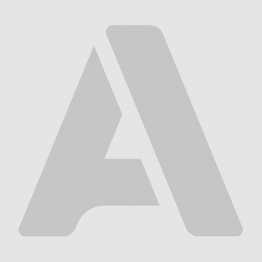 Why choose AITOC modules and support services.
MODULES:
Solutions to optimize your store's speed, navigation, checkout, user experience, admin routine, marketing efforts;
No encryption;
30-days moneyback;
3-9 months updates;
Regular updates and bugfixes;
Timely compatibility releases.
DISCOUNTS:
Bulk and return-buyer discounts are available.
SUPPORT:
Free email support for life. We'll answer any Magento-related questions. As long as it doesn't require us to work on your host - it's free;
30 minutes of enhanced Support (which involves us working on your host) included with each module purchase;
A team of highly qualified professionals;
We do custom development!
Here is what our clients say about Aitoc support.
-------