Magic Touch™
Download your FREE trial today! (no credit card required)
Size matters
The bigger and better your product images, the more confidence your customer has.
Until recently, hi-resolution images on the web were not viable because of the long download time, but...
Magic Touch™ changes everything
Now, you can show images as large as you like and they will load in a couple of seconds.
Magic Touch™ grabs your large images and optimizes them into lots of tiny images. It serves them incredibly fast so your user can zoom right into a big image without waiting more than a few seconds.
Be amazed - try it now.
Here's the clever bit
All your product images are served by our superfast network, but you don't change anything on your site.
The whole process is automated. You just link your small image to your large image and Magic Touch™ handles everything else. Yes, everything. It fetches the large image from your server, it creates the tiny images on the Magic Touch™ network and then serves whichever part of the image your customer requests. You don't need to do anything other than sign up to a free Magic Touch™ account and install the Magento extension.
Watch the science behind Magic Touch™: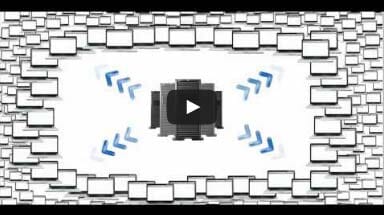 What's the catch?
1. The free option shows the Magic Touch™ logo in the corner of your images. You can remove the logo and get more features by purchasing zooms, starting at $29 (£19) for 20,000 zooms.
2. You need high quality photos. If your images are less than 1000px in height or width, we recommend using Magic Zoom Plus™ instead.
Fall in love with it
Magic Touch™ is unique. No other tool exists like it. From 18 months development and optimisation, this incredible tool makes high resolution on the web a reality.
Use Magic Touch™ throughout your website
Magic Touch™ works well on your product page, but that's not all. You can also use it in other areas of your website:
Product page
Category page
New products
Recently viewed products
Manually install on CMS pages
Simply go to the Magic Touch™ Settings page via Magic Toolbox > Magic Touch settings > Default settings menu to enable/disable where you want Magic Touch™ to appear.

Free support
As always, we provide free email support. Go straight to the horses mouth.
Another amazing image extension, from the craftsmen at Magic Toolbox. For extension releases, updates & promotions — follow us on Twitter and Facebook!
Please send us a review or post it here on Magento Connect!