i95Dev Google Language Bar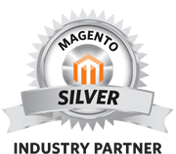 You select any language and We speak for you !
i95Dev Google Language Bar lets your visitors to select any language that they would like to prefer from any part of the world. It lets your customers to easily convert the web store's language to their preferred language. The Google Language Bar improvers your ROI by letting various customers to easily access your web store in their preferred languages. If you would like to use one or two languages packs then in that case, each language packs would cost a lot where as in Google Language Pack, you will have almost all the major languages that would be a onetime cost.
i95Dev Google Language Bar supports the following languages: Afrikaans, Albanian, Arabic, Azerbaijani, Basque, Bengali, Belarusian, Bulgarian, Catalan, Chinese Simplified, Chinese Traditional, Croatian, Czech, Danish, Dutch, English, Esperanto, Estonian, Filipino, Finnish, French, Galician, Georgian, German, Greek, Gujarati, Haitian Creole, Hebrew, Hindi, Hungarian, Icelandic, Indonesian, Irish, Italian, Japanese, Kannada, Korean, Latin, Latvian, Lithuanian, Macedonian, Malay, Maltese, Norwegian, Persian, Polish, Portuguese, Romanian, Russian, Serbian, Slovak, Slovenian, Spanish, Swahili, Swedish, Tamil, Telugu, Thai, Turkish, Ukrainian, Urdu, Vietnamese, Welsh, Yiddish.
Product Highlights
Embed Language Bar on any CMS/ Headers Page
Ability to select any Language dynamically
Hide Google's frame after translation
Supports more than 64 languagess
Also Includes
Free extension updates for 6 months
Installation / User Manual
Installation and user manual document included
Contact Us
Phone : +1 301.859.3925
Email : info@i95dev.com
Visit Store at : https://store.i95dev.com
Extension Link : https://store.i95dev.com/integration/magento-google-language-bar-extension.html