Customer Group Catalog by Amasty
Please find full description, live demo and user guide at Magento Customer Group Catalog module page
Manage catalog display according to your needs
---
Hide categories and products from customers depending on their customer groups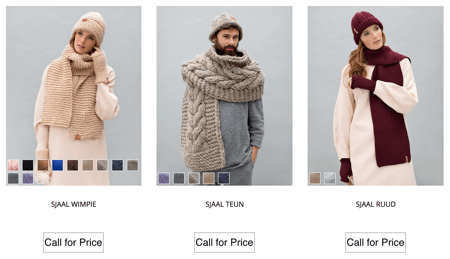 It often happens that you need to show several products to certain visitors of your store and hide them from other ones. How to manage Magento private sales quickly and efficiently? The answer is in this extension. Easily restrict display of products and categories for different customer groups, specify restriction actions, like redirect to 404 page, some CMS page, replace Add to cart button with Magento Call for price message etc.
Achieve your business goals
You may need to restrict access for some customer groups to certain products or categories for business or legal reasons. Show relevant Magento customer group prices for each particular customer segment, sell more and benefit from it. Avoid legal problems. Also that is a nice way to manage wholesalers and retailers you deal with.
new!Hide the price to boost your sales
Let's say you have a sophisticated product which really requires a live contact with customers to be sold. To hide price in Magento and stimulate customers to contact you directly you can add to Magento the call for price block. The call for price Magento feature is also efficient when you organize presales.
Redirect certain customers from product pages to a CMS-page or 404 page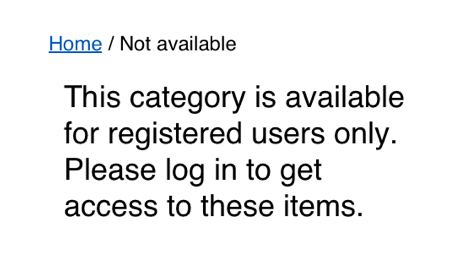 When a customer comes to the page restricted for him, you can redirect him to 404 page or CMS page. You can leave explanations on the issue on these pages, e.g. "These items are available only for registered customers. Please register to have full access to this catalog" or "This category is available only for wholesalers. Partner with us to get access to these items". By telling customers that certain categories are for certain customer groups only, you motivate them to take the actions you need (i.e. to register).
new!Use custom variables in cms-blocks
Since now you can inject any custom variable you need into a cms static block, e.g. you can display the store url or an address, indicate sales representative contact name or email as well as add hyperlinks to product images and categories.
note!In addition to standart Magento Enterprise functionality that enables filtering by product category, Customer Group Catalog extension allows you to apply filters in all possible lists of products such as: search results, related products, cross-sells, up-sells, category filtering, as well as custom blocks with products lists.
Configure the actions restricted for certain Magento customer groups
Highly adjustable actions to serve your needs:
Hide price in Magento as well as the 'Add to cart' button
Replace the price with CMS block on product view and/or category pages
Hide category and product links
Hide products from category pages with possibility to give direct product links to customers
new!

Ability to redirect customers, who have no category permissions

You can show 404 page or a special CMS page to customers who try open product or category pages restricted for their customer group.
Example of category page shown to different customer groups
---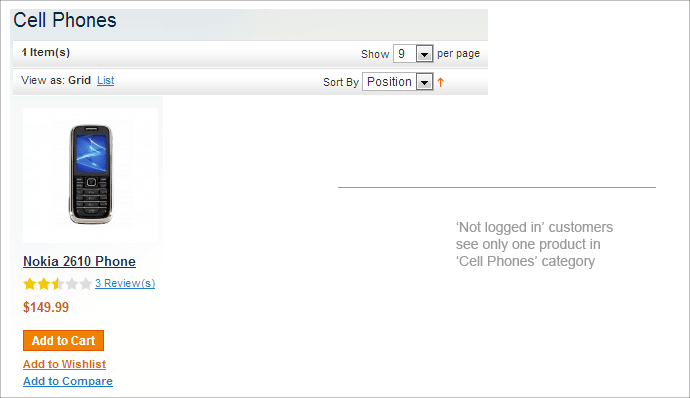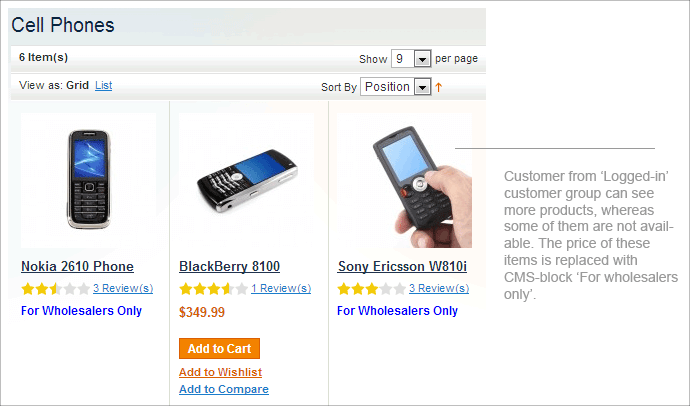 There are several solutions you may also be interested in
---
With Shipping & Payment by Customer Groups extension you can set access to payment and shipping methods by customer groups. Fulfill your business goals easily.

Custom options for customer groups module allows to offer individual custom options for each group and set individual prices for each group.

With Sales Reps and Dealers extension you get great chance to control your managers efficiently by assigning customers to sales reps and dealers, so they can manage only their customers and create orders for them.
Live Demo:
Also the extension:
---
is easy to use
meets all Magento development practices
is 100% Open Source
is easy to install (takes just a couple minutes)
Additional services:
---
Professional 120-day free e-mail support, help and guidance
Risk free purchase, 2-week money back guarantee
Paid extension customization
Extension Updates Log:
Version 2.0.12
-
Feb 12, 2015
– Bug fix: in some cases all products in a category were hidden instead of specified one
Version 2.0.11
-
Feb 11, 2015
– Logic improvement for hiding unavailable products
Version 2.0.10
-
Feb 05, 2015
– Improvements of handling products on search results page
– Improvements for "Infortis" theme
Tags
group prices group price customer group pricing customer groups customer group restrict access hide price call for price private sales