Custom Product Preview
CE-compatible version: www.aitoc.com/en/magentomods_custom_product_preview.html
EE-compatible version: www.aitoc.com/en/magentomods_custom_product_preview_ee.html
When it comes to selling customizable products online, the trickiest part is to agree with your customer on what the end-product will look like.
Custom Product Preview extension for Magento makes the requirements your clients specify absolutely clear. It lets your customers get an exact preview of the end-product by adding their own image or text to the base image you provide.
This easy-to-use and intuitive tool creates an image that serves as an agreement between you and your customer on what the end-product should look like. It is a must-have for stores that sell products with custom graphics such as T-shirts, mugs, mouse pads, greeting cards, caps, personalized holiday presents, etc.
Benefits of Using Custom Product Preview in Magento Store:
Better customer satisfaction. A visual preview is more specific than a verbal description. The less guessing there is in the order placement process, the better you can meet customers' expectations.
Improved lead-time. If your customers can easily articulate what kind of product they want, you can proceed with it right away and save the time and effort needed to coordinate the end-product with your customers.
Higher conversion rate. Customers will choose you over your competition, because you provide an opportunity to see what their order would look like before placing it.
Custom Product Preview features:
Image Editor
Customize the look-and-feel of the image editor.
Use a pop-up or an in-page Editor.
Define the rectangular printable area where customers will place graphics or text.
Let users apply a shape mask (for example, a heart, a star) to outline the area that should be printed.
Allow an unlimited number of facets/sides of the same product to be customized.
Graphics
Customers can upload an image or select a clip art pre-defined by admin.
Customers can rotate, resize and position the custom graphics within the defined printing area on the photo of the customizable product.
Multiple layer support: one printing area can contain several objects.
Customers can place graphics behind the product template (useful for image frames).
Admin can upload a set of pre-defined clipart images to be used in custom designs.
Support for JPG, GIF, PNG, BMP file formats for preview images.
Support for PSD, TIFF, EPS file formats if ImageMagick (www.imagemagick.org) and image libs (libpng, libjpg, libsvg, etc.) are installed and php exec command is allowed at your host.
Customer can save the preview image as SVG, PNG or PDF (ImageMagick and ghostscript are required).
You can make customers confirm the image they upload meets your technical requerements by checking a respecitve box.
Text
Customers can add multiline text with the text alignment options.
Customers can specify text font and color for product text.
Customers can add custom outline and shadow to text.
Customers can rotate, resize and position the text objects within the printing area of a customizable product.
Customers can add multiple text objects to the one printing area of a customizable product.
The extension comes with a default set of fonts.
The admin can upload new fonts (in .ttf) or delete old ones.
The admin can enable/disable text color picker and manage available colors.
The admin can determine max text length for every custom preview option.
Order Placement
Admin can (and is advised to) publish technical requirements to production image on the product page.
A product preview image appears in the Shopping Cart.
A product preview image appears at the last step in Checkout.
A logged-in user can easily re-order a custom product from their order history.
A logged-in user can edit a previously purchased custom item and re-order it.
Order Management
The custom product image is visible to admin in Order and Invoice on the back-end.
The custom product image is included in the confirmation e-mail.
The admin can download custom graphics and text from the Order and select the layers to include into the saved file.
The admin can choose between SVG, PNG and PDF (ImageMagick and ghostscript are required) formats when saving custom graphics.
The admin can download the original high-resolution image uploaded by the customer.
Promo
Your customers can easily share their custom-tailored products on Facebook, Google + or via email.
You can place a prominent header to Homepage to tell visitors they can customize your products.
Please note that the extension only works with Simple, Configurable, Downloadable and Virtual products.
Use Visualize Your Attributes together with Custom Product Preview for products that come in different shapes or colors: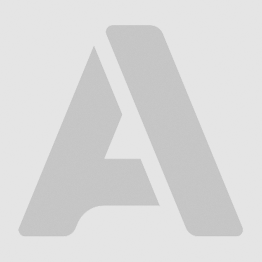 CE-compatible version: http://www.aitoc.com/en/magentomods_custom_product_preview.html
EE-compatible version: http://www.aitoc.com/en/magentomods_custom_product_preview_ee.html
Live Demo
Live examples:
Customizale (Delivery in Colombia)
Why choose AITOC modules and support services?
MODULES
30-day Money Back Guarantee.
Free module updates for 6 months.
Regular updates and bugfixes.
Timely compatibility releases.
DISCOUNTS
Bulk and return-buyer discounts are available.
SUPPORT
Free email support for life. As long as it doesn't require working on your host - it's free.
30 minutes of enhanced Support (which involves working on your host) included.
Here is what our clients say about Aitoc support.
-------
Find us on Facebook and Twitter.
Tags: apparel designer, greeting card, business card, gift card, laptop skin, phone cover, phone case, mobile phone design, Iphone skin, ipad skin, custom gadget, Smartphone skin, tablet skin, shoe design, surfboard, stamp, bottle label, ad designer, cap, hat, blazers, hoodies, jewelry, custom text, custom shape, mask, print custom, customizable product, magento custom product, magento product image, preview image, magento product preview, custom t-shirt preview, bag, sticker, label design, custom cell phone, tattoo, cd skin, cd case, usb stick, print, custom print, cup, plate, box, packaging, designer tool, embroidery, fancywork, engraving, engrave, gift engrave, personalized gift, artwork, clip art, custom art, upload skin, online product design, bespoke product, power, unique, unique design, layer, custom-made, custom-made product, t-shirt designer, customizer, personalize.