Custom Product Preview
CE-compatible version: http://www.aitoc.com/en/magentomods_custom_product_preview.html
EE-compatible version: http://www.aitoc.com/en/magentomods_custom_product_preview_ee.html
When it comes to selling customizable products online, the trickiest part might be trying to achieve understanding with your customers on how the end-product will look like.
Custom Product Preview extension for Magento can add more certainty for you and your customers. It enables your customers to create a preview of the end-product by placing their custom image and/or text over your product image.
As Admin, you will be able to upload a background image that represents the custom product and define the printing area, and your customers will be able to upload and position their images and/or text that are to be printed, embroidered, etc. on your products.
This way your customers will be able to convey what they have in mind, and you won't have to be second-guessing about how to position customers' graphics on your customizable product.
This easy-to-use and intuitive tool can provide you with an image that serves as an agreement with your customer of what the end-product should look like. It also helps to make sure that customers are aware of your requirements for files that will be used in production. This is a must-have for stores that sell products with custom graphics, such as T-shirts, mugs, mouse pads, greeting card designs and caps, etc.
Benefits of enabling Custom Product Preview in Magento store:
* Better customer satisfaction:
Graphic preview is more specific than verbal description. The less guessing there is in the order/production process, the better you can meet customers' expectations;
* Improved lead-time:
If your customers can specify all requirements while placing an order, you can proceed with it right away and save the time and effort needed to coordinate the preview image with your customers.
* Better conversion rate:
Customers will prefer you over your competition because you provide the opportunity to see what their order would look like before placing it.
Custom Product Preview features:
Image Editor
Admin can customize the look and feel of the image editor;
Admin can define the rectangular printable area where customers would be able to position their custom graphics and/or text;
A custom shape mask can be applied to the print area as users select the shape at the front end;
Allows for an unlimited number of facets/sides of the same product.

Graphics
Customers can upload an image or select a clip art pre-defined by admin;
Customers can rotate, resize and position the custom graphics within the defined printing area on the photo of the customizable product;
Supports multiple layers: one printing area can contain several objects;
Enables Customer to place their custom graphics behind the product image template;
Enables Admin to upload a set of pre-defined clip arts images that can be used for creating custom designs;
Supports JPG, GIF, PNG, BMP file formats for preview images;
Allows for using PSD, TIFF, EPS and other file formats if ImageMagick (www.imagemagick.org) and image libs (libpng, libjpg, libsvg, etc.) are installed at and php exec command is allowed at your host;
Enables Customer to save the preview image as SVG, PNG and PDF ImageMagick and ghostscript are required);
Forces customers to check the checkbox to confirm they are aware of the technical requirements for the production image they upload, and/or that this image is compliant.

Text
Customers can add multiline text with the text alignment options;
Customers can specify text font and color for the custom text;
Customers can add custom outline and shadow to text;
Customers can rotate, resize and position the text objects within the defined printing area of the customizable product;
Customers can add multiple text objects to the one printing are of the customizable product;
Comes with a default set of fonts;
Enables Admin to upload or delete fonts;
Admin can enable/disable text color picker and determine the text length for every custom preview option;
Enables Admin to manage colors available in the text color picker.

Order Placement
Admin can (and is advised to) publish a defined set of requirements for production image on the product page;
Adds the preview images to the product info in the Shopping Cart and to the last step of Checkout.

Order Management
Adds the preview images to the Order and Invoice Info in the back-end;
Adds the custom product image to the confirmation e-mail;
Enables Admin to download the custom graphics and text from the order and select the layers to include into the saved file;
Allows Admin to select from SVG, PNG and PDF (ImageMagick and ghostscript are required) formats when saving custom graphics;
Enables Admin to download the original image uploaded by the customer.

Promo
Enables customers to share their customized product via Facebook, Google + and email;
Enables admin to add noticeable header to a Home Page that will show customers the ability of easy custom product creation.

The extension comes with a User Manual;
The extension's functionality code is 100% Open Source.


Please note that the extension only works with Simple, Configurable, Downloadable and Virtual products.
Use Visualize Your Attributes together for goods with several options like shapes or colors: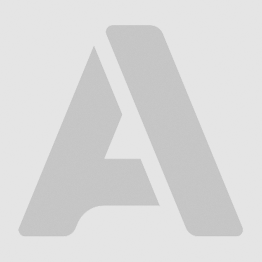 CE-compatible version: http://www.aitoc.com/en/magentomods_custom_product_preview.html
EE-compatible version: http://www.aitoc.com/en/magentomods_custom_product_preview_ee.html
Live Demo:

Why choose AITOC modules and support services?
MODULES:
Solutions to optimize your store's speed, navigation, checkout, user experience, admin routine, marketing efforts;
No encryption;
30-days moneyback;
3-9 months updates;
Regular updates and bugfixes;
Timely compatibility releases.
DISCOUNTS:
Bulk and return-buyer discounts are available.
SUPPORT:
Free email support for life. We'll answer any Magento-related questions. As long as it doesn't require us to work on your host - it's free;
30 minutes of enhanced Support (which involves us working on your host) included with each module purchase;
A team of highly qualified professionals;
We do custom development!
Here is what our clients say about Aitoc support.
-------