Configurable Shopping Cart
This Magento module solves one of the major Magento's inconvenience - it makes products' options and configurations editable directly inside the cart.
Your customers - in case they need to update what they intend to purchase - no longer need to come back to products' pages. They can do the job inside their shopping cart, re-selecting the options and configurations.
The price will be updated immediately as well once a new option has been selected.
This video shows how the Configurable Shopping Cart extension works: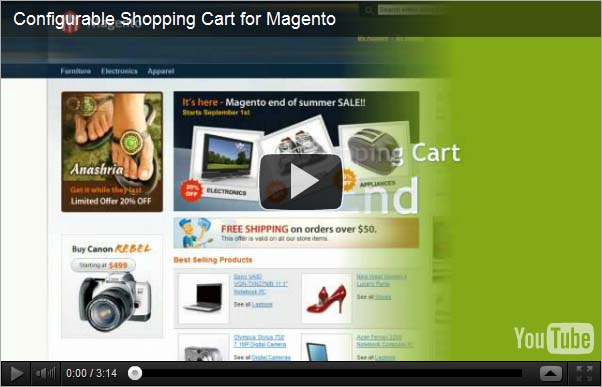 Features
» Products' configurations editable inside the cart
» Products' custom options editable inside the cart
» Ability to re-upload files directly in the cart
» Prices updated with AJAX
Useful Links
Extension Page:
Configurable Shopping Cart for Magento
DEMO:
Configurable Shopping Cart DEMO
(Add several products to the Shopping Cart to see the extension in action)
Documentation:
Configurable Shopping Cart User Guide