Facebook Fanbox for Magento
Why should use Magento Facebook Fanbox extension?
Facebook is the most popular social networking site these days. To sell more products and connect to network citizens, many companies, organizations and stores have created their own Facebook fan page. But how to attract a lot of facebook users to join you? We would like to introduce an easy way to achieve that goal; that is using our integration tool namely Facebook fanbox. The fanbox of your Facebook fanpage will appear right in your website, enabling visitors to click "like" to become a fan and keep up with your store's updates.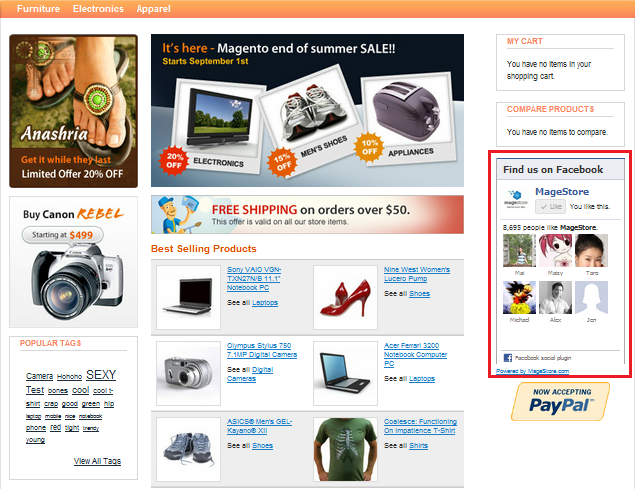 Bonus: Many customers asked us what time they would get interest from building a loyalty system. You may have the same concern, huh? Get this free tool to calculate it automatically >>>
Magento Facebook Fanbox - Outstanding Features
Customize the size of the fanbox shown in the website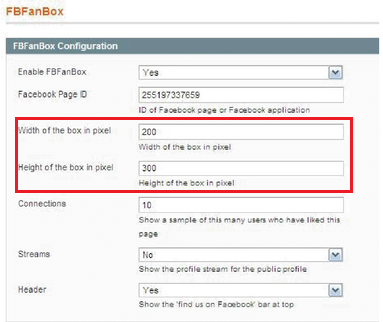 Set the number of fans to be displayed in the fanbox
Magento Facebook Fanbox – Other Features
Easy to install and configure.
User-friendly interface.
Open source 100%.
Check key offline using RSA encryption.
It's one of the top useful Free Magento Facebook Fanbox extensions
Visit Magento Facebook Fanbox Product Page
http://www.magestore.com/magento-facebook-fan-box-extension.html
In case you have any questions or requests, please contact our SUPPORT DESK.

Related Magento Extensions you may concern: