Facebook Comment for Magento
Magento Facebook Comment extension is a free Magento extension which allows customers' comments on your site and products' information to be posted on customers' Facebook Walls
Leave comments in product pages
A pop-up allows directly logging-in without navigating to Facebook page
Include names of products and links to product pages to comments on customers' Facebook profile
Why should use Magento Facebook Comment?
Do you want your store and products' information to be spread extensively through Facebook network?
Facebook is the most popular social networking site these days with the outstanding capability of spreading news. Connecting your store to facebook is a wise choice to quickly introduce your store and products to thousands of people. But how to do that? We would like to introduce the new
Magento Facebook integration connector - Facebook comment extension
which allows your customers to leave comments by logging in their facebook accounts. The comments as well as the information about products then may appear in their facebook walls, thus start to be spread at amazing speed.
Magento Facebook Comment - Outstanding Features
* For customers who want to leave comments but haven't logged in facebook, there will be a pop-up that allows logging-in right away instead of navigating to facebook page.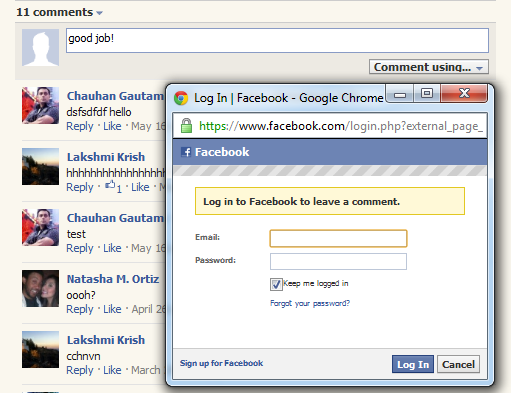 * Checkbox of "Post comment to my facebook profile" can be set checked by default.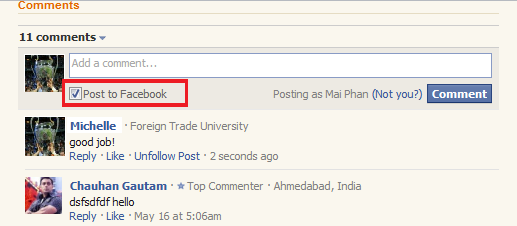 * Comments that appear on customers' facebook profile will include names of the products and links to the product pages.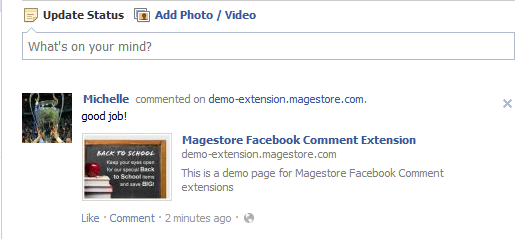 * Easy for web-shop owners to register for facebook to add this function. * Ability to manage comments displayed in front-end: number of comments, width of the comment box…