Apptha One Step Checkout
One step checkout extension facilitates the customers' checkout method by filling up the personal information, payment methods in a single page and completes the purchase in seconds. Magento One Page checkout has user friendly interface. This extension provides an Ajax update feature for different shipping and payment methods for different country and different region. By installing One Page Checkout, you are enabled to exclude unwanted fields in payment and shipping methods. One Page Checkout extension plays a vital role in reducing the number of shopping cart abandonment taking place in an ecommerce store. The reducing shopping cart abandonment, eventually increases your online store revenue.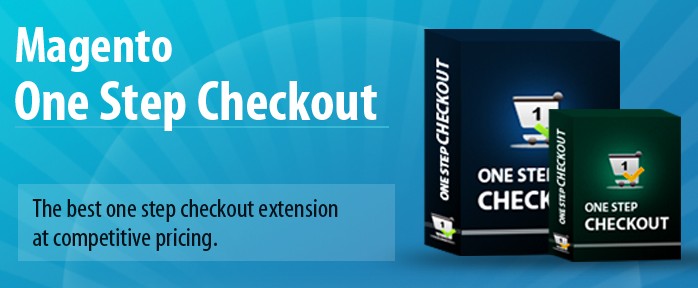 Features
General Features
- Possible to Add multiple products to the shopping cart
- Subscribe to Newsletter from the checkout page
- Supports default Magento Gift Options
- Multi-Language support
- "Geo IP" feature - Automatically detects the country and city.
- Default shipping and payment methods will be auto-selected in checkout
- You will find Option to place the checkout page in the cart page itself
- Customer can post/comment views before place order
- Ajax Popup for Login/Forgot Password
Product Features
- Use promotion/coupon code directly in the checkout page
- Save addresses and use whenever needed during checkout
- Automatically updates shipping rates when customers target a city, state, country, or zip code
- In the checkout page, customers' can register
- The customers can purchase as a "guest" or "registered user"
Admin Features
- Enable or Disable Discount coupons, comments, terms&conditions, Geo IP in the checkout page
- Set default shipping and payment methods
- Edit checkout title and description
- Enable/disable fields like Company, Country, City, Telephone, Fax, Region, Street or zip
- Easy-to-customize the design of onestepcheckout extension with separate CSS and layout form
- Edit title and content for Terms And Conditions
Want to find how to install this extension? visit Documentation and Support Forum
Mailing address:
Sales :
bdm@apptha.com
Support :
assist@apptha.com
If you wish to Customize this Extension
Get the support
For further Extensions, Themes, updates and tips, Follow Apptha Blog, Facebook and Twitter
Related Products
:
Magento Facebook App
|
Social Affiliate
|
Social Login